This whole look is from Louis Vuitton Fall 2009.
I remember looking at this picture thinking that scarf thing looks cool but not really paying too much attention to it. Until I stumbled across
The Glamourai
. She totally broke it down, and it looks awesome.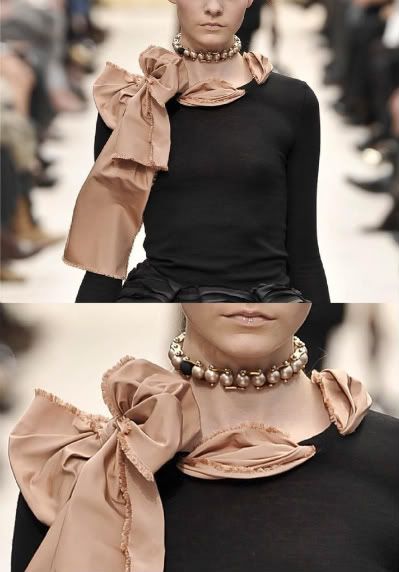 Check it out. Button holes or grommets are sewn into the shirt itself and the scarf/fabric is looped through. ooooooooh man. so great!