As many of you know
I love wearing pocket squares
. I only wear the
puff fold
. Lets take a more in-depth look at pocket square options.
I'll explain what I did. I started off with a plain light blue square that kinda matched several of my ties. You want your square to be different than your tie, but not tooooooo different. Then I moved to a red and navy blue polka dotted on one side, plain red on the other. And then I found the mother lode, a multicolored handkerchief from H&M. From here I'm looking to get a summery one that is a serious splash of color. This is the one: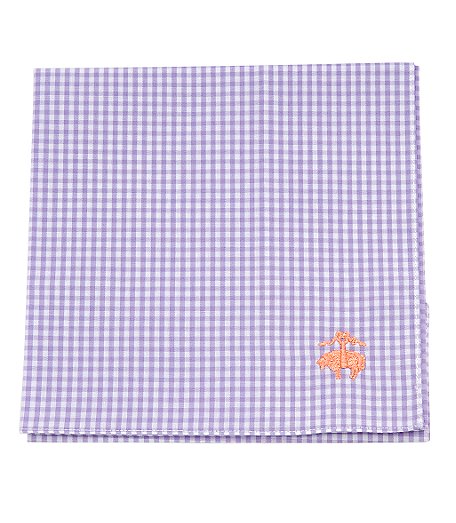 This
purple bad boy
should be handled with care, and will look freaking sweet with my navy blue and new light grey blazers. Let me warn you, don't jump into the deep end get some safe ones first. Feel comfortable wearing them and then explore other options.
Here are some really classic pocket squares, available at
Brooks Brothers
.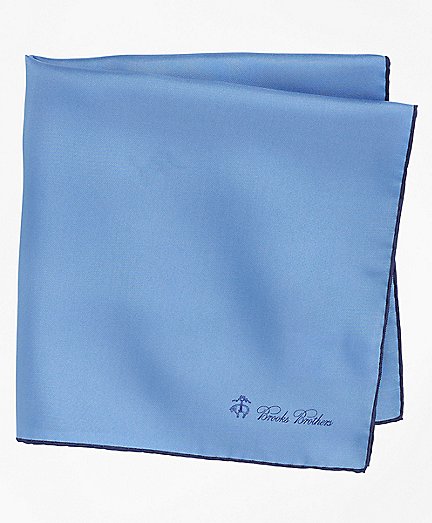 Here are two more options. For crazier summery ones explore
Vineyard Vines
.
And my favorite, loyal reader LK, wanted a pocket square to match his tie for my friend
Butters
' wedding. He didn't have much time to hunt around for a square so he simply went to the fabric store, picked out a color he liked and made his own. It looked really nice and was a DIY masterpiece.