carrrroolllllllllliiiiiiinnnnnnnnnneeee. she's so fine
the B&N Nation is certainly familiar with Caroline. She seriously looks this awesome EVERYDAY. UNREAL. i am continually blown away by how awesome she is. lets draw a little inspiration from what she has done here.
her big shouldered Zara shirt is totally sweet. her tights under her shorts have already provided me with fodder for a post.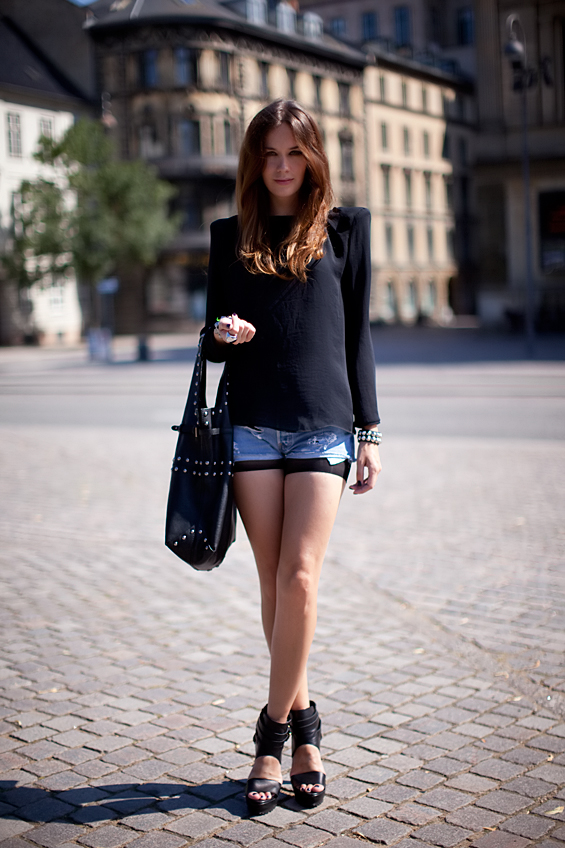 everything about this outfit is totally awesome. i love the leather blazer. but her shoes are very different and sweet.  make sure to take note of her skirt and bracelets.