stockholm street style in copenhagen. everything about this chick is awesome. her attention to the details/studding is amazing and totally makes her look sweet.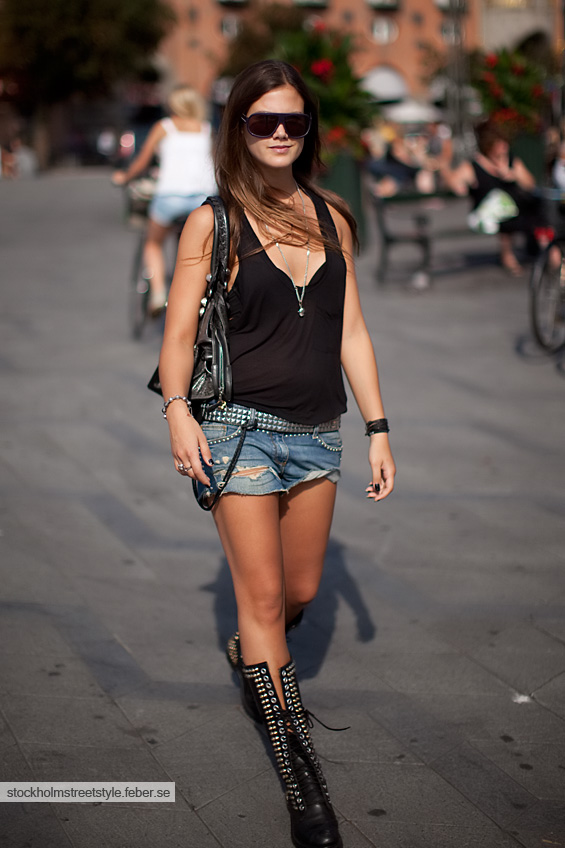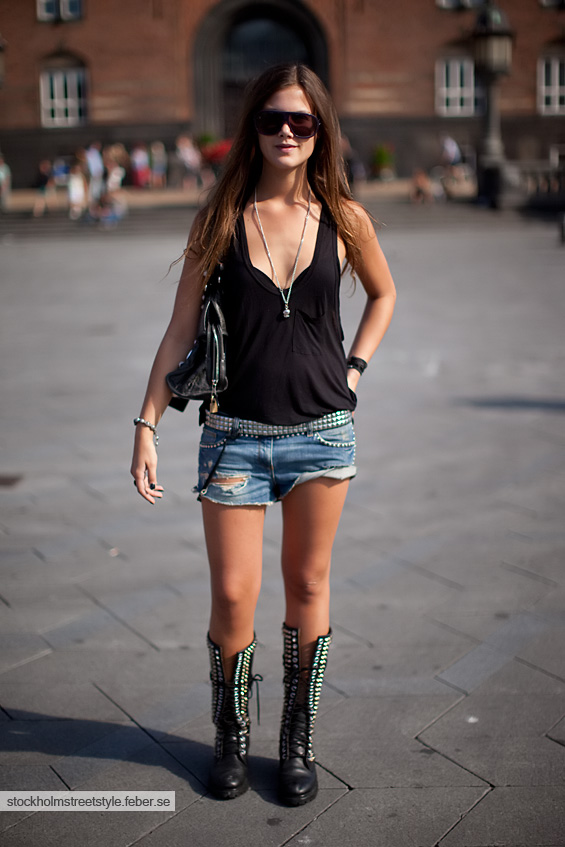 Tell me about your outfit, what are you wearing?
- The boots are from Bess, shorts from Topshop, shirt from Alexander Wang, sunglasses from YSL and a Balenciaga bag.